Register Journal
Visitors Counter

Today
797

Yesterday
1415

This week
2212

Last week
9624

This month
36190

Last month
49411

All days
5520580
Journal of Management of Roraima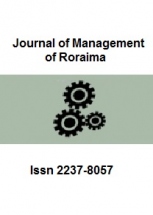 Article Publishing Frequency
0
CGIJ OAJI
0.150
Abbreviation
RARR
Country
Brazil
ISSN (print)
-
ISSN (online)
2237-8057
Editor in Chief
Emerson Clayton Arantes
ISI
—
All articles
0
Date added to OAJI
25 Apr 2014
Scopus
—
All issues
0
Free access
—
DOAJ
included
Full text language
English, Portuguese, Spanish
Journal discipline
Journals
Journal description
Journal of Management of Roraima-RARR (ISSN 2237-8057 online) is a biannual journal in the online format of the Department of Administration of the Center for Economic and Administrative Sciences of the Federal University of Roraima Which AIMS to Contribute to the diffusion of knowledge about management and related áreas. The RARR operates on the Open Journal System ( OJS ) platform, better known in the Brazilian scientific community as Electronic System for Journal Publishing - SEER.
Journal is indexed by
indexada no BASE (Alemanha), IBICT (Brasil), WZB (Wissenschatft Zentrum Berlin für Sozialforschung) (Alemanha), Sumários (Brasil), Latindex (México), Diadorim (Brasil), EZB (Alemanha) PKL (Canadá), LOCKSS (EUA) e Qualis (Brasil) , Worldcat (EUA), CAPES (Brasil) e LivRe! (Brasil). A revista está classificada pela CAPES com Qualis B4.