O
pen
A
cademic
J
ournals
I
ndex
Register Journal
Visitors Counter

Today
1503

Yesterday
1776

This week
3279

Last week
11771

This month
11707

Last month
51158

All days
4523284
Revista Direito e Liberdade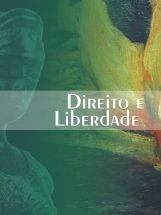 Article Publishing Frequency
0
CGIJ OAJI
0.150
Abbreviation
RDL
Country
Brazil
ISSN (print)
1809-3280
ISSN (online)
2177-1758
Editor in Chief
Francisco Seráphico da Nóbrega Coutinho
ISI
—
All articles
0
Date added to OAJI
22 Jan 2016
Scopus
—
All issues
0
Free access
—
DOAJ
included
Full text language
Portuguese
Journal discipline
Journals
Journal description
The "Revista Direito e Liberdade" (RDL) (Law and Freedom Journal, in english), which is a quarterly scientific journal, since 2013, published by the School of Magistrates of Rio Grande do Norte (ESMARN), continuously since 2005, made available in printed form as well as online The journal, ranked by the the Qualis system, from the Coordination for the improvement of Higher education Personnel (CAPES), as B1 (2015), seeks to encourage scientific production research, other than being a qualified place to disseminate knowledge, not only from the legal field, but from related areas, such as Philosophy, Sociology and Political Science, mainly in the scope of Development, Environment and Citizenship; Gender Violence; Production and Application of Law.
Journal is indexed by
Red Iberoamericana de Innovación y Conocimiento Científico. Latindex. Bielefeld Academic Search Engine (BASE). Elektronische Zeitschriftenbibliothek =.